Eeuwenoude kruiden uit de Ayurveda en Traditionele Chinese Geneeskunde implementeren in onze moderne levensstijl. Met die missie begon de Duitse Amely Kuchenbäcker zo'n 2 jaar geleden aan Ylumi: haar eigen supplementenlijn. In deze tijd waarin stress ziekteveroorzaker nummer één is wil ze jouw inner & outer beauty wat kracht bij te zetten. Meer balans, beter slapen en een stralende huid zijn een aantal peilers waar Ylumi je bij support. Ik ontmoette Amely vorig jaar in Berlijn tijdens een Ayurveda workshop en was geraakt door haar kennis over de werking van adaptogene kruiden en schreef het gesprek op. Het is in het Engels om de tekst dicht bij Amely's eigen woorden te houden. Ook maak je kans op 1 van de 10 Ylumi Beauty X Hyaluron capsules t.w.v. €39 en krijg je 12% korting op ALLE Ylumi producten met code HOLISTIKXYLUMI. 
WIN: 10 x Ylumi vegan beauty capsules met hyaluronzuur t.w.v. €39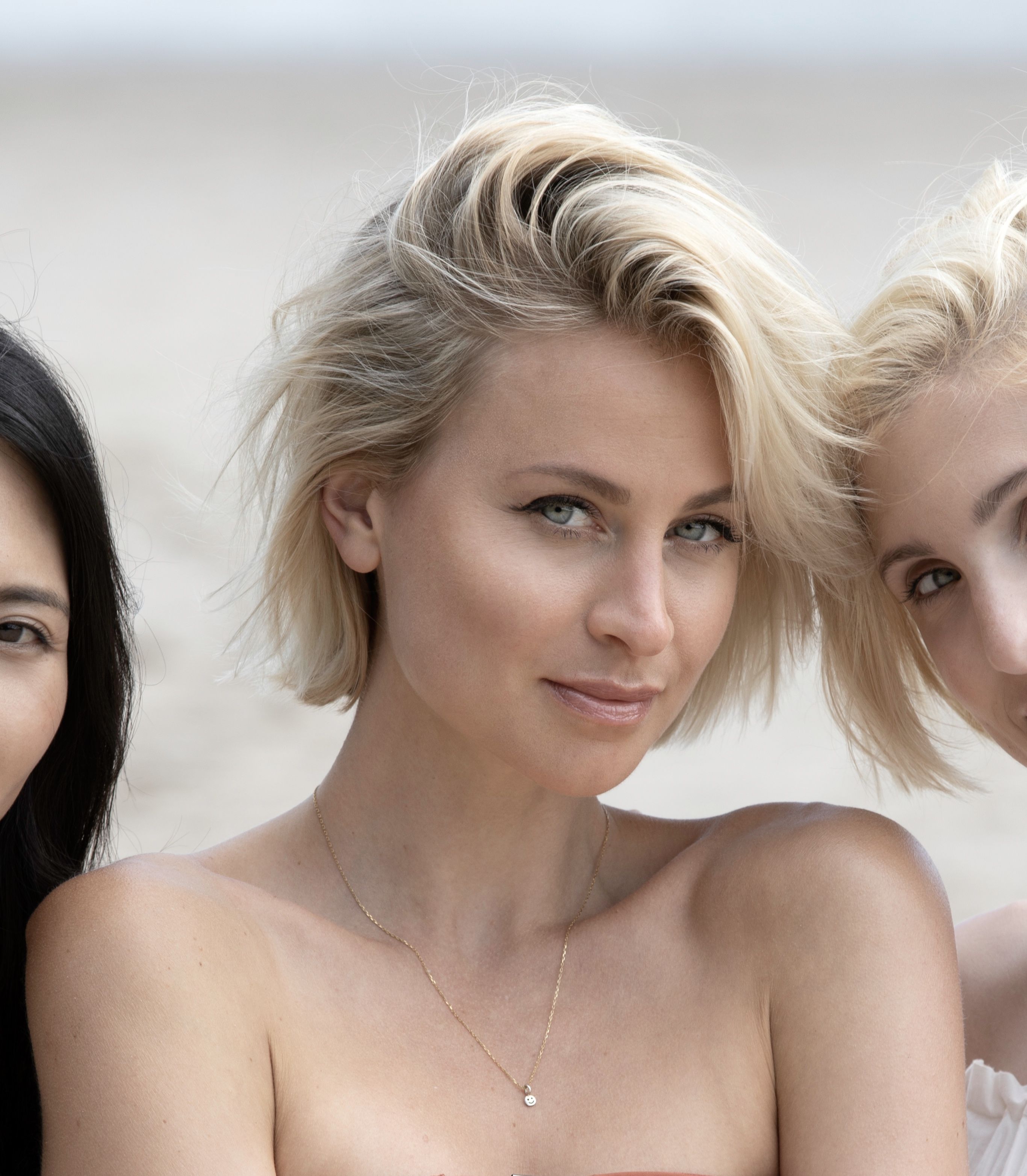 Ylumi is very stylish, as their starting goal was to free traditional Chinese herbalism and plant medicine from the dusty image and wanted to create something good and beautiful. The word Ylumi comes from "to illuminate" and the "Y" derives from Yin/Yang – Balance. That is what Ylumi wants to show and inspire – if you want to sparkle and glow from within, your body and mind need to be in balance. All Ylumi products are produced in Germany and Austria on a natural base, they are 100% vegan, free of soy, gluten, pesticides or heavy metals and approved and tested. Their jars are made of violet glass and can be used as jewellery-storage or spice container after :-).
Why did you start Ylumi?
Amely: 'By the age of 26 I suffered from major health problems. I consulted many doctors and had to take strong medication but it didn't really help. My mother, a doctor herself, eventually took me to a specialist in traditional Chinese medicine. Thanks to the effects of acupuncture and especially herbal blends, I soon felt much better. Fascinated by the holistic approach of TCM, I began to read and learn more about Chinese herbalism. I was looking intensively for a herbal product made from approved herbs and vital mushrooms that I could easy integrate into my daily routine, and at the same time provides positive effects on my organism and body. Online I found all kinds of offers on asian herbs – but without any reliable source or information about the quality standards of the ingredients. And I did not want to expose my body to any harmful substances. Therefore I started to check German manufactures and producers of approved dietary supplements, who are familiar and specialized in traditional herbalism. Finally, they supported me on my way to create my own products – so today we offer high-quality recipes that can be easily integrated into the daily life of our consumers in collaboration with a team of TCM experts and scientists in Germany'.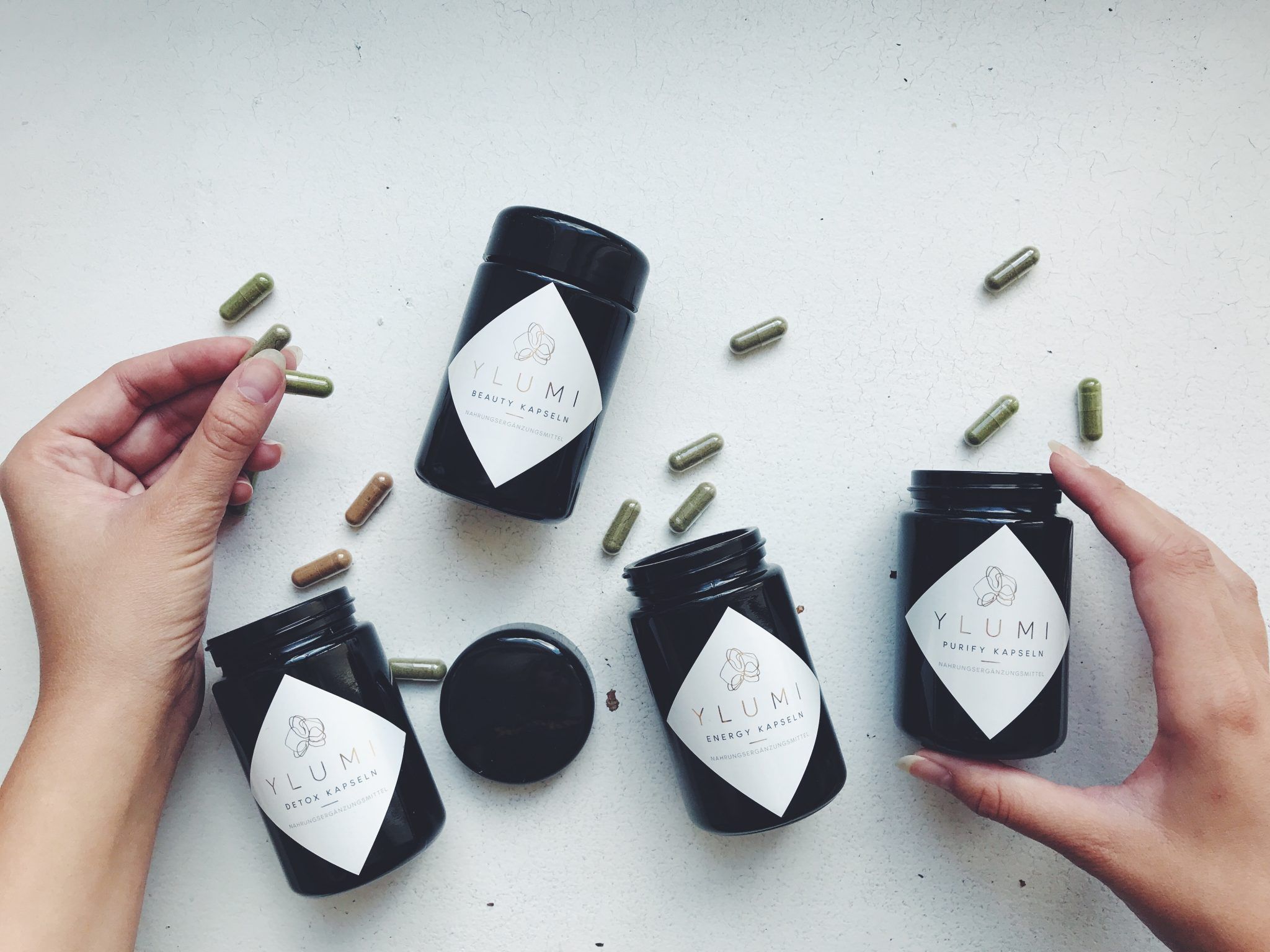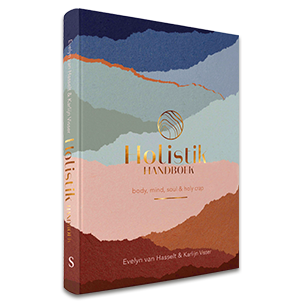 Bestel jouw exemplaar van Het Holistik Handboek!
Daarmee heb je alle tools in handen om jouw holistische levenspad te kiezen.
Bestel nu!
What do you mean with 'adaptogenic herbs'?
Amely: 'Adaptogens are specific plant ingredients that can help the body in stressful situations to better cope with stress situations. The term was coined in the mid-50s by the Russian scientist Nicolai Vasilevich Lazarev. He noted that certain herbs may help to adapt to the effects of stress. He defined this new type of pharmacologically active compounds as agents that produce a state of increased resistance to environmental physical, chemical or psychogenic damage (e.g., chronic stress, cold, heat, lack of nutrients, etc.). The special thing about adaptogens is that they can adapt to the individual needs of the body and develop their effects without unwanted side effects. The harmonizing and normalizing effect of the herbs can increase the resistance of an organism to damaging factors and protect the body from exhaustion. Certain medicinal mushrooms (such as the reishi) and medicinal herbs (such as Ginseng) is said to have strong adaptogenic (balancing and regulating) effects, which may have a strengthening effect on the immune system and thus a protective function on cells and tissues'.
Wil je niets meer missen van Holistik?
Vergeet dan niet om ons ook te volgen op Facebook!
Ga naar facebook
What are the most populair ingredients in your products?
Amely: 'A popular herb is for example Ashwagandha; one of the most important and widely used plants in Ayurvedic medicine. It has been used for over 3,000 years to relieve stress, increase energy levels and vitality. My personal favorite ingredients are vital mushrooms, called reishi and agaricus blazei murill. Thanks to its bioactive substances, the reishi ("mushroom of immortality") has been used in TCM for thousand of years. Reishi (Latin: Ganoderma lucidum, Japanese: Reishi, Chinese: Ling Zhi) is used because of its minerals, vitamins and bioactive substances to generally strengthen the body's defenses. Since the fungus is said to promote vitality and life-sustaining forces, it is also referred to as a "natural rejuvenating agent". The Agaricus Blazei Murill (almond mushroom) is the fungus with the most polysaccharides among vital mushrooms. Western medicine first became aware of him some 40 years ago and has since been thoroughly researched. Thanks to its ingredients (such as ergosterol), it has many health benefits like for example to stimulate the immune system'.
What can we learn today from the old healing systems like Ayurveda and Traditional Chinese Medicines?
Amely: 'I'm always fascinated by the holistic approach of Traditional Chinese Medicine (TCM) and Ayurveda. With Ylumi we do follow the same integral orientation. In TCM mushrooms and herbs have been used as medicine and food for more than 2,000 years. In contrast to Western medicine, Ayurveda and TCM treats symptoms as a whole, and offer lifestyle changes as solutions. In Western medicine the physical health is mainly considered. Most of the time they offer one size fits all solutions and short-term drugs. I think that a holistic approach is vital nowadays and we should get inspired by that'.
How do you use Ylumi best; on a temporary or structural base?
Amely: 'To feel an effect, you need to take the products daily for at least 1-2 months. The daily consumption is important and you can also use them long-term. If you take special medications, you should ask your doctor before intake and we recommend breaks of intake after 3-4 months. I use Ylumy daily since about 2,5 years, but I do take breaks (2-4 weeks) after 3-4 months. My all-time favorites are the Purify Sparkle or Purify Capsules for immunity and metabolism (same product in powder or capsule form, so when I am on travels I use the capsules whereas at home I always mix the powder into vegan milk or my porridge)'.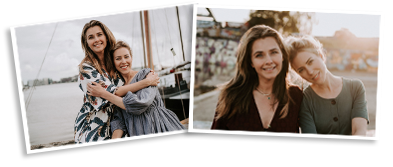 What is the best way to support your (inner) beauty?
Amely: 'If you want to support your inner beauty, skin and hair then I would recommend our new Beauty X Hyaluron capsules, with 100% vegan hyaluronic acid made of fermented yeast + mushrooms'.
Cadeautje: bestel Ylumi met 12% korting én zonder verzendkosten
Om kennis te maken met Ylumi bestel je t/m 6 september ál hun producten met 12% korting als je code code HOLISTIKXYLUMI gebruikt. Vul de code bij het afrekenen in via ylumishop.com en de korting wordt verzilverd. Ook is jouw eerste bestelling vrij van verzendkosten 🤗. 
WIN: 10 x Ylumi vegan beauty capsules met hyaluronzuur t.w.v. €39
Hyaluronzuur support een soepele, zachte huid van binnenuit. Wil je kans maken op 1 van de 10 potjes Ylumi Beauty X Hyaluraunic capsules? Dan vragen we je het volgende te doen:
1. Volg Holistik en Ylumi via Instagram
2. Vul hieronder je gegevens in en schrijf je in voor onze nieuwsbrief (mocht je dat nog niet gedaan hebben)
Over een week ontvangt de winnaar bericht per mail. Succes!